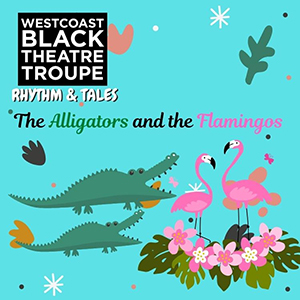 The alligators and flamingos
Students will use dramatic techniques to perform and retell a Fable.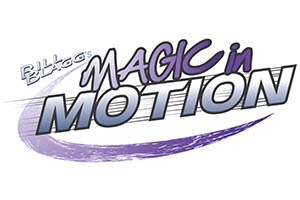 BILL BLAGG'S MAGIC IN MOTION
Students will explore the dance element Force and push – pull. Students will learn how balance and unbalanced forces affect the motion of an object. Students will create a short movement phrase demonstrating balanced and unbalanced forces.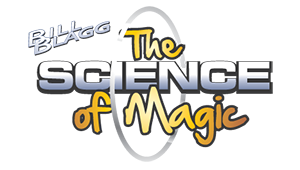 BILL BLAGG'S THE SCIENCE OF MAGIC
"Every time we teach a child something, we keep them from inventing it themselves. On the other hand, that which we allow them to discover for themselves will remain visible for the rest of their lives." ~ Piaget (1955)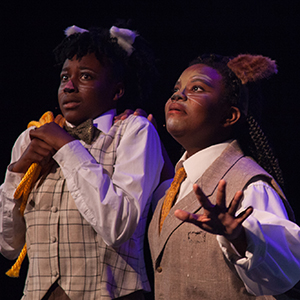 BRER TIGER AND THE BIG WIND
Brer Tiger is selfish, keeping everything to himself and refusing to share the bounty of the forest with his fellow animals. Brer Rabbit whips up a Big Wind to teach him a lesson, causing Brer Tiger to change his stripes and learn to enjoy the blessings of generosity. Westcoast Black Theatre Troupe puts its soulful musical stamp on this classic folktale as part of its Rhythm & Tales elementary school series.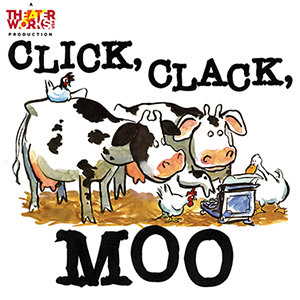 CLICK, CLACK, MOO
"Cows that type? Hens on strike! Whoever heard of such a thing!" Farmer Brown Cries.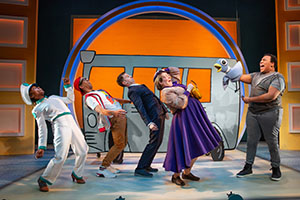 DON'T LET THE PIGEON DRIVE THE BUS – THE MUSICAL
How can students retell a story using the actor's tools of Objective (What do you want?) and Tactics (How do you get it?) with "Don't let the Pigeon Drive the Bus!"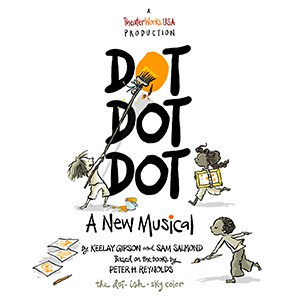 DOt dot dot
When Marisol (Sky Color), a young artist and curator of the Musee de Marisol, decides that her gallery requires more than her own art, her search for emerging talent leads her to Vashti (The Dot), whose dots inspire Ramon (Ish) to become an artist in his own right.
DRAGONS LOVE TACOS
How do students discover details (small and big) that support Theme and Main idea? How do actors show main ideas through Tableau? How do actors use details to support main idea in a Tableau?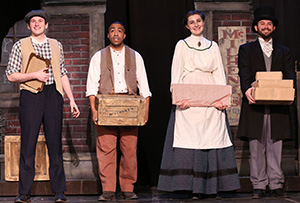 FOUR SCORE AND SEVEN YEARS AGO
How can Graphic Novels tell us about historical events? How can primary source documents be used to create graphic novels?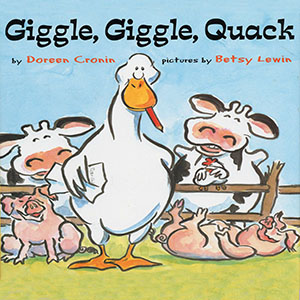 GIGGLE, GIGGLE, QUACK
How can we use pantomime to demonstrate the concept of Beginning, Middle, and End?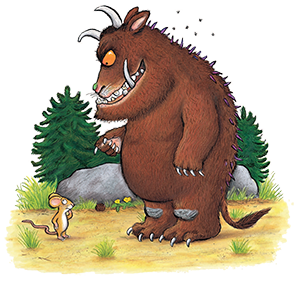 THE GRUFFALO
How can students recall details (small and big) in reading and illustrations? How can actors use their voice to demonstrate details in a setting and/or habitat?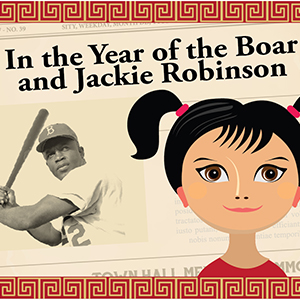 In the year of the boar and jackie robinson
In 1947, the Year of the Boar, a young girl leaves China with her parents for a new beginning in America…But it's harder than she expected.  Though her classmates in Brooklyn come from a variety of backgrounds, Shirley is the only one who doesn't speak English, and she worries that she will never have a friend.
But through a new love of the Brooklyn Dodgers (especially her hero Jackie Robinson), Shirley begins to feel at home. 
IT'S OKAY TO BE DIFFERENT
 It's Okay to Be Different, based on Todd Parr's children's book of the same name, cleverly delivers the important messages of acceptance, understanding, and self-confidence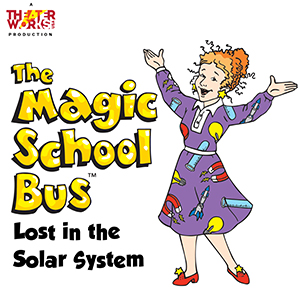 THE MAGIC SCHOOL BUS
Students will learn about the solar system through four out of this world lessons!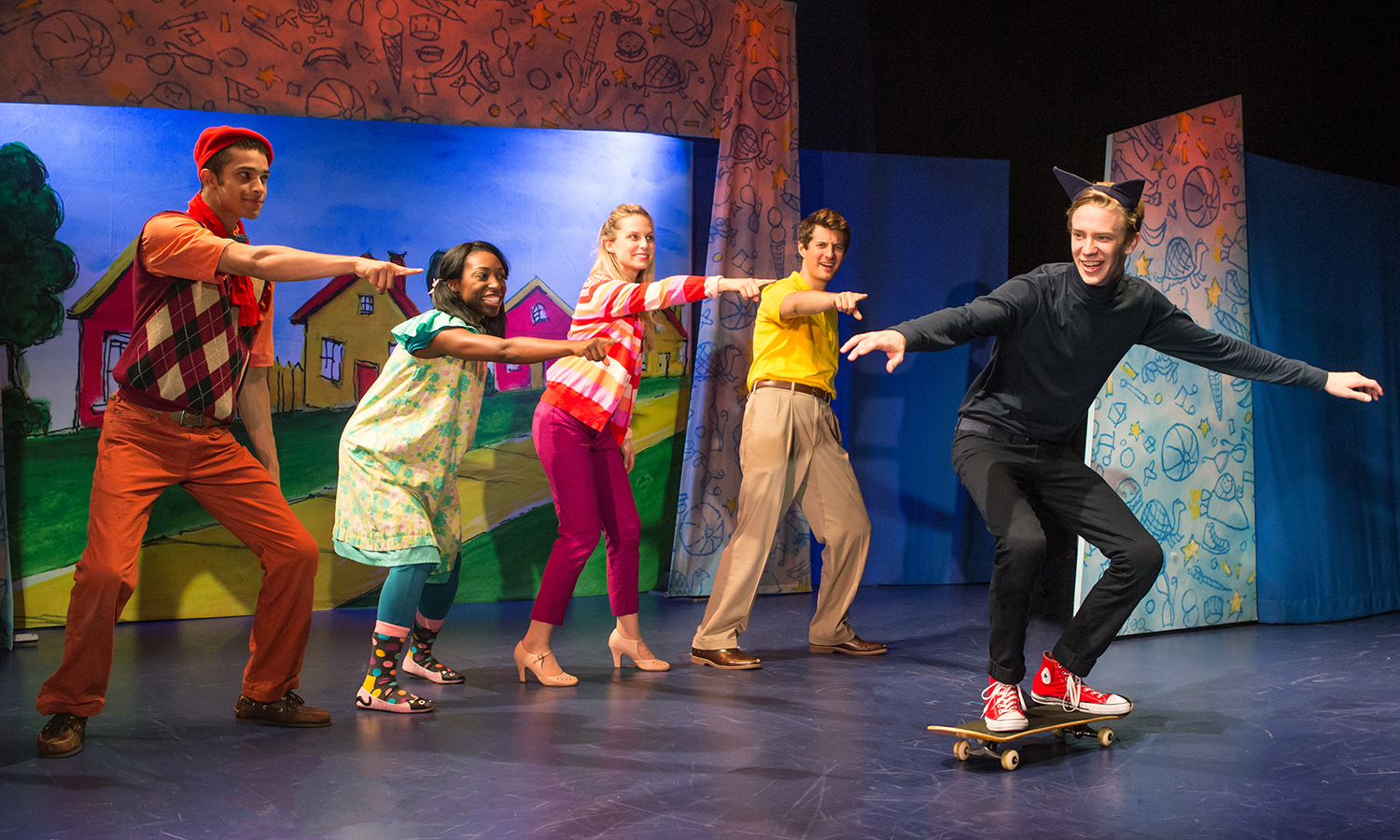 pete's big hollywood adventure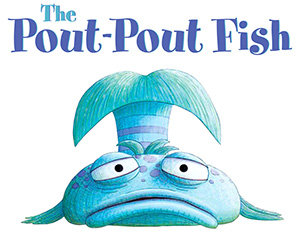 THE POUT-POUT FISH
When Mr. Fish sets out on a quest to find Miss Clam's missing pearl, he discovers there is more to him than his permanently plastered pout.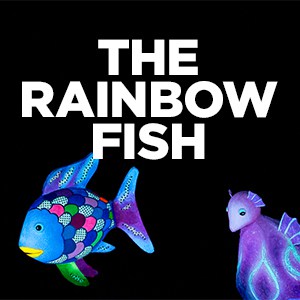 the rainbow fish
Mermaid Theatre of Nova Scotia's elegant new show, The Rainbow Fish, will include an original stage adaptation of Marcus Pfister's colourful story as well two of the author's companion tales, Rainbow Fish Discovers the Deep Sea and Opposites.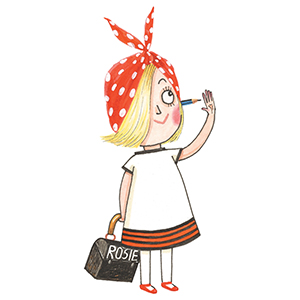 ROSIE REVERE, ENGINEER & FRIENDS
 Rosie Revere dreamed of becoming a great engineer. Where some people see rubbish, Rosie sees inspiration. Alone in her room at night, shy Rosie constructs great inventions from odds and ends. Hot dog dispensers, helium pants, python-repelling cheese hats: Rosie's gizmos would astound—if she ever let anyone see them.