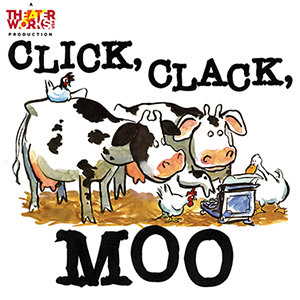 Click, clack, moo
Appropriate for students in Grades K-4
10 and 11:45am – October 13, 2022
"Cows that type? Hens on strike! Whoever heard of such a thing!" Farmer Brown cries.
When his granddaughter Jenny comes for a visit, Farmer Brown declares the farm a tech-free zone. He takes her laptop in the cold barn with the shivering cows who use her computer to type messages requesting blankets.
"No way," replies Farmer Brown. "No blankets!"
So the cows go on strike and the chickens join them in solidarity. No blankets? No milk! No eggs!
Will Farmer Brown give in to the animals' demands? Will Jenny get her computer back? Find out in a hilariously moving musical about negotiation and compromise, based on the Caldecott Honor Book by Doreen Cronin and Betsy Lewin.
Sponsored by Suzanne and David Arch
it's okay to be different
Appropriate for students PreK-3rd Grade
10:00 and 11:45 – October 27, 2022
Three contemporary stories by New York Times bestselling author and illustrator Todd Parr will be adapted and staged by Mermaid Theatre. It's Okay to Be Different cleverly delivers the important messages of acceptance, understanding, and self-confidence.  Equally whimsical and heartfelt, The Earth Book, is a sweet homage to our beautiful planet inspiring readers of all ages to do their part to keep the Earth happy and healthy.  This is My Hair is a funny exploration of how silly hair can be and that no matter how your hair looks, always feel good about yourself.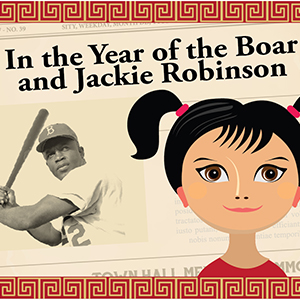 in the yeAR OF THE BOAR AND JACKIE ROBINSON
Appropriate for students in Grade 3 and up
10:00 and 11:45 – November 8, 2022
In 1947, the Year of the Boar, a young girl leaves China with her parents for a new beginning in America… But it's harder than she expected. Though her classmates in Brooklyn come from a variety of backgrounds, Shirley is the only one who doesn't speak English, and she worries that she will never have a friend.
But through a new love of the Brooklyn Dodgers (especially her hero Jackie Robinson), Shirley begins to feel at home. Based on the book by Bette Bao Lord and told through humor, Chinese and English, and a rich multimedia staging, the play celebrates the
bravery and sacrifice of those who bring new perspectives to our country.
Sponsored by the Gulf Coast Community Foundation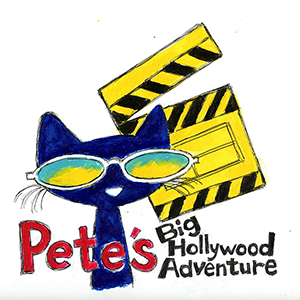 pete's big hollywood adventure
Appropriate for students PreK-5th Grade
10:00 and 11:45 – December 1, 2022 (North Port Performing Arts Center)
10:00 and 11:45 – December 5, 2022 (Van Wezel Performing Arts Hall)
Lights! Camera! Action! When Pete the Cat and his buddy Callie sneak into the Hollywood Studios, they get lost in the world of the movies. Join Pete, Callie, Ethel the Apatosaurus, and Robo-Pete in this rockin' new musical adventure that features several fun-filled Pete the Cat books including Cavecat Pete, Pete the Cat and the Treasure Map, and The Cool Cat Boogie.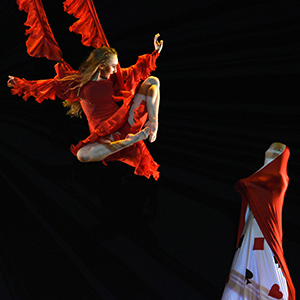 Momix: alice
Appropriate for students in Grade 5 and up
10:30 – February 9, 2023
MOMIX's internationally acclaimed dancer-illusionists conjure the magical world of the White Rabbit, Mad Hatter, and the Queen of Hearts in this stunning reimagining of Lewis Carroll's novel. Journey down the rabbit hole with MOMIX and the visionary choreography of Artistic Director Moses Pendleton. Filled with visual splendor and startling creative movement, Alice reveals that nothing in MOMIX's world is as it seems!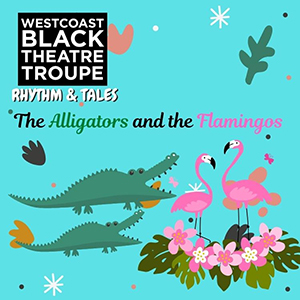 Westcoast black theatre troupe: The alligators and the flamingos
Appropriate for students in Grades K-5
10:00 and 11:45 – April 6, 2023
Westcoast Black Theatre Troupe's Rhythm & Tales welcomes little ones to a lively place where all are valued, and lessons are learned through engaging fables like The Alligators and the Flamingos that teach young children about kindness, understanding and doing the right thing. 
Herbert the alligator only wants alligators to swim in Lodi Swamp, but Terrell the flamingo knows that isn't fair. In this musical adventure, Terrell and friends will teach Herbert and his friends a thing or two about acceptance.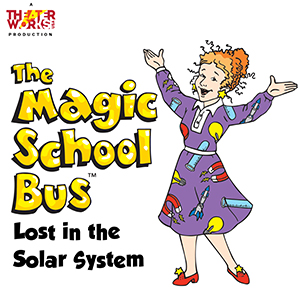 the magic school bus: lost in the solar system
Appropriate for students in Grades K-5
10:00 and 11:45 – April 27, 2023 (Van Wezel Performing Arts Hall)
10:00 and 11:45 – April 28, 2023 (North Port Performing Arts Center)
When the class gets lost on the way to the planetarium, Ms. Frizzle saves the day by blasting into outer space for an epic interplanetary field trip!  But when rivalries both old and new threaten to tear the students apart, our young heroes must learn to pull together or risk getting forever lost in the solar system.
Hop on the Magic School Bus for a ride in this new musical adaptation based on the original book series published by Scholastic.
Sponsored by The Seth Bonder Foundation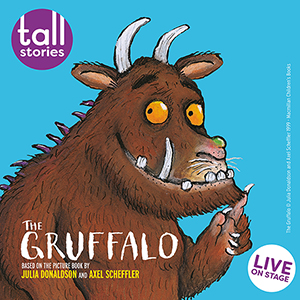 the gruffalo
Appropriate for students PreK-3rd Grade
10:00 and 11:45 – May 9, 2023 
Join Mouse on a daring adventure through the deep, dark wood in Tall Stories' magical, musical adaptation of the classic picture book by Julia Donaldson & Axel Scheffler. 
Searching for hazelnuts, Mouse meets the cunning Fox, the eccentric old Owl and the party mad Snake. Will the story of the terrifying Gruffalo save Mouse from ending up as dinner for these hungry woodland creatures? After all, there's no such thing as a Gruffalo – is there?
Showcasing Tall Stories' distinctive physical, visual performance style, The Gruffalo is full of songs, laughs and scary fun for everyone aged 3 and up. Following sell out performances in London's West End, Broadway's New Victory Theater & Sydney Opera House, Tall Stories continue to tour the world with this much-loved monster of a show!